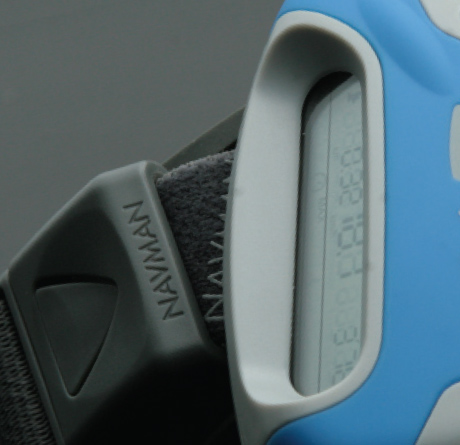 CLIENT: NAVMAN LIMITED
PROJECT: R300 SPORT TOOL
For Navman Limited, we provided Industrial and Product Design for the Sports Tool, resulting in a unique form for this new GPS device.
This type of product competes with sports accessory giants such as Nike and Adidas and needed to appeal to a generation of 'techno-sports people'. It is a device using GPS technology that provides time and distance information to a runner or cyclist or skier. Different electronic features can be bought.
Michael Woods worked with both New Zealand and European marketing personnel of Navman in provision and assessment of concept ideas.
We added a colored moulding trim over the upper casing to differentiate products. This also helped Navman cope with functional issues such as bar coding and hiding the fasteners for the casing.
A strap allowed the unit to be attached to the upper arm of the user when in use. The LCD screen was orientated to the user to make reading as legible as possible.

2005
BEST DESIGN AWARD Navman Sport Tool