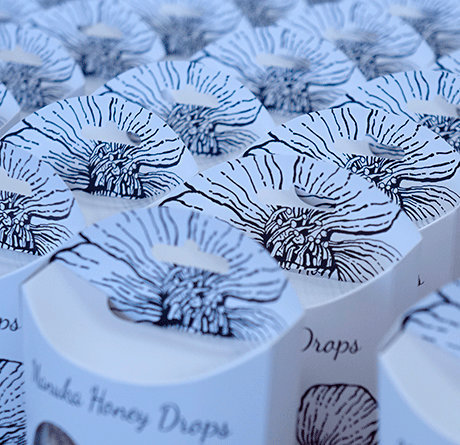 CLIENT: KIWO
PROJECT: PACKAGING
New packs were developed for selling honey drops by Kiwo Ltd.
The packs are designed to stand on a shelf as well as hang from display prongs.
The pack form was created to maximize the strength of the box, as well as develop a product identity that stood apart from traditional rectangular boxes.
These products are now sold in the USA, Switzerland, and Japan.