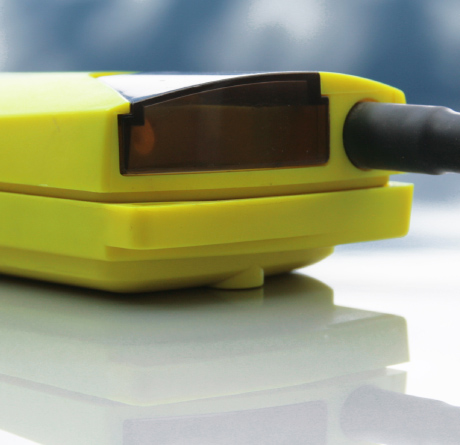 CLIENT: FRANK MILLER ELECTRICAL
PROJECT: PERSONAL LOCATOR BEACON
The locator beacon is a device that can send a distress signal via satellite. A major feature of this product is that it can be activated remotely and the users located if required. It is used by trampers in the mountains of New Zealand.
The casing is injection-moulded in polycarbonate. It has been designed to withstand immersion in water. To activate the unit a tamper evident seal is broken, a plastic cover removed and a switch thrown. A battery chamber is included to the rear.
We completed both product and graphic design work. Point of purchase packaging and instruction sheets were included.